23 Apr
United States Wars, News and Casualties
Damn The War Criminals,

Bush,Cheney,Rice,Rumsfeld,Wolfowitz, Powell and Blair from England
War News

In this March 26, 2019, photo, Aliya, a 24 year-old Indonesian national, poses for a portrait with her son, Yahya, at Camp Roj in north Syria. Aliya said that back home she grew up in a conservative Muslim family but was not herself practicing. Then her boyfriend broke up with her and, brokenhearted, she threw herself into religion. To "make up for" her past, she said she went far to a hard-line direction, watching videos of IS sermons. "I believed they were the real Islamic state … They said when you make hijra (migration to the caliphate), all your sins are cleared," she said. (AP Photo/Maya Alleruzzo)
AL-HOL, Syria (AP) — They came from around the world, four women drawn to the Islamic State group's "caliphate." They said it was out of misguided religious faith or naivety or youthful rebellion, but whatever the reason, they tied their lives to a group that became notorious for its atrocities.
Now after the militants' defeat, they say they made a mistake and are pleading to come home. They are among tens of thousands of Syrian, Iraqi and foreign women and children who belonged to the caliphate now held in camps in northern Syria overseen by the U.S.-backed, Kurdish-led Syrian Democratic Forces.
Many remain die-hard supporters of IS. Inside the camps, they have tried to recreate the caliphate. Some women have re-formed units of the militants' feared religious police, the "Hisba," and enforce rules and punishments on other residents.
The four women interviewed by The Associated Press at al-Hol and Roj camps insisted they had not been active IS members, and they all said their husbands were not fighters. Those denials and much in their accounts could not be independently confirmed.
"How could I have been so stupid, and so blind?" Kimberly Polman, a 46-year-old Canadian woman, said of her decision to join the caliphate.
To many, their expressions of regret likely ring hollow or self-serving. Travelling to the caliphate, the women joined a group whose atrocities were well known, including sex enslavement of Yazidi women, mass killings and grotesque punishments of rule-breakers, ranging from public shootings to beheadings and hurling from rooftops.
Their pleas to return home point to the question of what to do with the men and women who joined the caliphate. The SDF complains it is being forced to shoulder the burden of dealing with them.
Governments around the world are reluctant to take back their nationals. Some are focusing on repatriating children and not the parents.
Current Belgian policy, for example, is to bring back children under 10. "Up to today our priority remains to return these kids because they are the victims, so to speak, of the radical choices made by their parents," said Karl Lagatie, deputy spokesman of the Belgian Ministry of Foreign Affairs.
Samira, a 31-year-old Belgian woman, is in the camp with her 2-year-old son after fleeing the caliphate in January 2018 along with her husband, a French citizen she met in Syria.
Samira said that back home when she was young, she drank alcohol and went dancing at clubs. Then "I wanted to change my life. I found Islam." She came to believe IS propaganda that the only place one could be a proper Muslim was in the caliphate, so she travelled there.
KABUL, Afghanistan (AP) — U.S. Secretary of State Mike Pompeo called Afghanistan's president over the weekend to express Washington's disappointment over the indefinite postponement of Afghan talks with the Taliban, according to a statement released Monday.
The talks were scheduled to start this coming Friday in Qatar, where the Taliban maintain an office, but were scuttled after a falling-out between the two sides over who should attend.
The gathering would have marked the first time that Taliban and Kabul government officials sat together, a potential milestone in efforts to reach a negotiated end to the war in Afghanistan, America's longest, and the eventual withdrawal of U.S. troops.
The State Department said that in his call with President Ashraf Ghani on Saturday, Pompeo encouraged both sides to come together to agree on participants, saying the talks are Afghanistan's best chance for peace.
U.S. envoy Zalmay Khalilzad, who has met on several occasions with the Taliban and has pressed for Afghan-to-Afghan talks, had expressed hope the Qatar meeting would bring the sides closer to a "roadmap" for a future Afghanistan.
In a second statement released Monday, the U.S. State Department said Khalilzad would travel to Afghanistan, Pakistan, India and Qatar, as well as Russia and the United Kingdom, for further talks. It said the multi-country trip began Monday and will end May 11.
It said that in Kabul, Khalilzad will "consult with the Afghan government and other Afghans to encourage all parties to work towards intra-Afghan dialogue and negotiations to determine a final peace settlement."
In Qatar, Khalilzad will meet again with the Taliban to focus on "national security issues," an apparent reference to guarantees Washington is seeking that Afghanistan will not again be used as a staging area for terrorist attacks. The two sides have also been discussing a timetable for the withdrawal of an estimated 14,000 U.S. troops, a longstanding Taliban demand.
Khalilzad has said they reached a draft agreement on both issues, without elaborating.
The statement said Khalilzad will also press the Taliban to participate in "inclusive" Afghan-to-Afghan talks.
The U.S.-backed government in Kabul has been sidelined for months from the talks with the Taliban because the insurgents refuse to meet with government officials. The Taliban have said they will only meet with Afghans as private individuals and not as government representatives.
Bush's Five Big Lies That Led to the Iraq Quagmire
These are the five lies Bush told that Ralph Nader documented to impeach him.
Weapons of Mass Destruction. The weapons have still not been found. Nader emphasized, "Until the

1991

Gulf War, Saddam Hussein was our government's anti-communist ally in the Middle East. We also used him to keep Iran at bay. In so doing, in the

1980

s under Reagan and the first Bush, corporations were licensed by the Department of Commerce to export the materials for chemical and biological weapons that President George W. Bush and Vice President Dick Cheney later accused him of having." Those weapons were destroyed after the Gulf War. George W. Bush's favorite chief weapons inspector, David Kay, after returning from Iraq and leading a large team of inspectors and spending nearly half a billion dollars told the president

We were wrong.

See: David Kay testimony before Senate Armed Services Committee,

2004-01-28

.Tyler Drumheller, the former chief of the

CIA

(

C

entral

I

ntelligence

A

gency) 's Europe division, revealed that in the fall of

2002

, George W. Bush, Vice President Cheney, then-National Security Adviser Condoleezza Rice and others were told by

CIA

Director George Tenet that Iraq's foreign minister — who agreed to act as a spy for the United States — had reported that Iraq had no active weapons of mass destruction program.

Iraq Ties to Al Qaeda. The White House made this claim even though the

CIA

and

FBI

(

F

ederal

B

ureau of

I

nvestigation) repeatedly told the Administration that there was no tie between Saddam Hussein and Al Qaeda. They were mortal enemies — one secular, the other fundamentalist.

Saddam Hussein was a Threat to the United States. In fact, Saddam was a tottering dictator, with an antiquated, fractured army of low morale and with Kurdish enemies in Northern Iraq and Shiite adversaries in the South of Iraq. He did not even control the air space over most of Iraq.

Saddam Hussein was a Threat to his Neighbors. In fact, Iraq was surrounded by countries with far superior military forces. Turkey, Iran and Israel were all capable of obliterating any aggressive move by the Iraqi dictator.

The Liberation of the Iraqi People. There are brutal dictators throughout the world, many supported over the years by Washington, whose people need

liberation

from their leaders. This is not a persuasive argument since for Iraq, it's about oil. In fact, the occupation of Iraq by the United States is a magnet for increasing violence, anarchy and insurrection.

Recent Casualties:
Color

 Denotes Today's Confirmation
The Department of Defense announced today the death of three Marines who were supporting Operation Resolute Support.
The following Marines died April 8 while conducting combat operations in Parwan province, Afghanistan.
Cpl. Robert A. Hendriks, 25, of Locust Valley, New York.
Sgt. Benjamin S. Hines, 31, of York, Pennsylvania.
Staff Sgt. Christopher K.A. Slutman, 43, of Newark, Delaware.
These Marines were assigned to 25th Marine Regiment, 4th Marine Division, Marine Forces Reserve.

The Pentagon has identified two U.S. soldiers killed in Afghanistan while involved in combat operations Friday in Kunduz Province.
The men were identified Saturday as Spc. Joseph P. Collette, 29, of Lancaster, Ohio, and Sgt. 1st Class Will D. Lindsay, 33, of Cortez, Colorado. Collette was assigned to the 242nd Ordnance Battalion, 71st Explosive Ordnance Disposal Group, and Lindsay was assigned to 2nd Battalion, 10th Special Forces Group (Airborne). Both were based at Fort Carson, Colorado.
"The 71st Ordnance Group … is deeply saddened by the loss of Spc. Joseph P. Collette. We extend our deepest sympathies and condolences to his family and friends," Col. David K. Green, commander of 71st Ordnance Group, said in a statement.
The fatalities bring to four the number of U.S. soldiers killed so far this year in Afghanistan. The deaths underscore the difficulties in bringing peace to the war-ravaged country.
War Casualties By Name
The People Behind The Sacrifice

Complete Military and Civilian Casualty Lists
Care for War on Terror Veterans


Save the Children is the world's leading independent organisation for children and has been working with families, communities and local authorities in Iraq since 1991, leading NGOs in general relief and development programs.Save the Children is currently responding to the needs of internally displaced persons (IDP) and the Syrian refugees in Iraq, in camps and non-camp settings. Our goal is for children in Iraq to be supported in raising their voices and attaining their rights, especially the right to participate in decisions affecting their lives. They should have access to quality education, health and protection services. We are increasing access to community based services that protect, educate and improve quality of life for children. We are ensuring that there is an increased participation of boys and girls in age appropriate activities and services. We are ensuring that children benefit from government actions that create an environment of awareness and accountability to uphold child rights. We are also developing new resources and innovative practices that support our work for children and youth.In Iraq, Save the Children's interventions include Child Protection, Education, Food Security and Livelihoods, Shelter and Water Sanitation and Hygiene (WASH), reaching vulnerble children and families in northern and central Iraq. Save the Children's programs are implemented through field offices in Erbil, Dohuk, Sulaymaniyah, Kirkuk and Kalar, with a country office located in Erbil.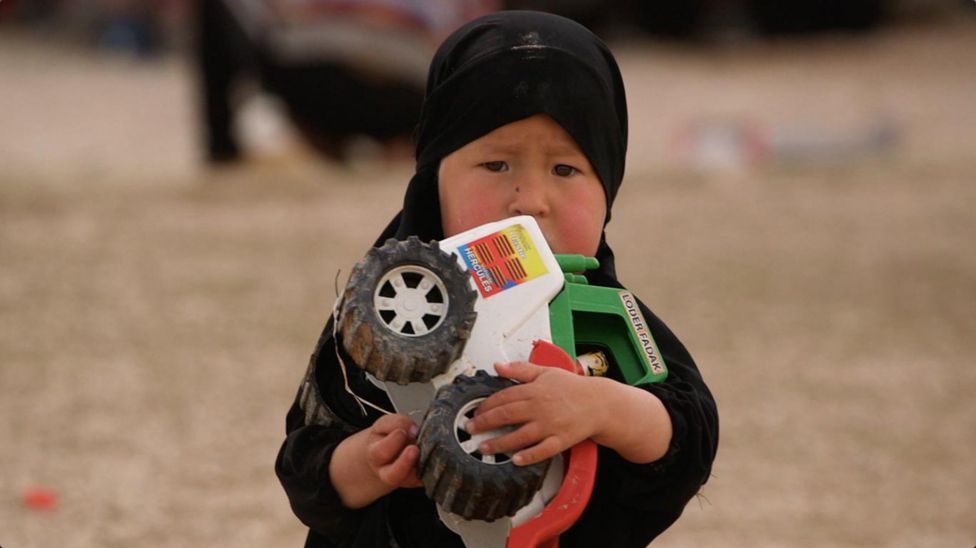 Syria War Child