04 May
United States Wars, News and Casualties
Damn The War Criminals,

Bush,Cheney,Rice,Rumsfeld,Wolfowitz, Powell and Blair from England
War News
WASHINGTON (Reuters) – The U.S. State Department has approved a possible $6 billion worth of weapons sales to Bahrain and the United Arab Emirates in three separate packages, the Pentagon said on Friday after notifying Congress of the certification.
The United States depends on allies in the region, including Saudi Arabia, to counter Iranian influence. In April, the U.S. moved ahead with part of a THAAD missile defense system sale to the kingdom.
In one of the notifications sent to Congress on Friday, Bahrain could potentially buy various Patriot missile systems and related support and equipment for an estimated cost of $2.48 billion. That potential Bahraini deal included 36 Patriot MIM-104E Guidance Enhanced Missiles known as GEM-T, an upgrade that can shoot down aircraft and cruise missiles.
In a separate State Department notification sent to Congress, Bahrain was also given the nod for various weapons to support its F-16 Block 70/F-16V aircraft fleet for an estimated cost of $750 million. That package included 32 AIM-9X missiles, 20 AGM-84 Block II Harpoon missiles and 100 GBU-39s which are 250-pound small diameter bombs and other munitions.
In a third State Department notification, the United Arab Emirates was given potential approval for $2.73 billion worth of Patriot missiles and related equipment including 452 Patriot Advanced Capability 3 (PAC-3) Missiles Segment Enhanced (MSE) and related equipment.
The Pentagon's Defense Security Cooperation Agency notified Congress of the possible sale. The notification process alerts Congress that a sale to a foreign country has been approved, but it does not indicate that a contract has been signed or negotiations have concluded.
The principal contractors for the sales were Raytheon Co and Lockheed Martin Co.
BEIRUT (Reuters) – Syrian government forces and their Russian allies pounded the rebel-held northwest with fresh air strikes on Saturday, the fifth day of a widening campaign that has killed dozens of people and forced thousands to flee, sources in the area and a war monitor said.
The upsurge in violence in Idlib and nearby areas has strained a Russian-Turkish agreement struck last September that staved off a government offensive into the last major foothold of the rebellion against President Bashar al-Assad.
A rebel spokesman told Reuters government attempts to advance into the Qalaat al-Madiq area had been repelled. Rebels were shelling government positions, added Naji Mustafa of the Turkey-backed National Liberation Front (NLF) rebel grouping.
Syrian state media has said government forces are attacking jihadists. State news agency SANA said the army had destroyed jihadist positions in southern Idlib and nearby Hama province on Saturday in response to what it called repeated violations of a de-escalation agreement.
But the U.N. regional humanitarian coordinator has said schools, health facilities and residential areas have been hit and the government forces are employing the worst barrel bombing in at least 15 months.
Barrel bombs are containers packed with explosives dropped from helicopters.
ESCALATION
After an overnight lull, the bombardment escalated again on Saturday, said Ahmad al-Dbis, safety and security manager for the U.S.-based Union of Medical Care and Relief Organizations (UOSSM), which supports medical facilities in the area.
DUBAI (Reuters) – President Hassan Rouhani said on Saturday Iran must counter U.S. sanctions by continuing to export its oil as well as boosting non-oil exports.
Related Coverage
Rouhani's comments, carried live on Iranian TV, came a day after Washington acted to force Iran to stop producing low-enriched uranium and expanding its only nuclear power plant, intensifying a campaign aimed at halting its ballistic missile program and curbing its regional power.
"America is trying to decrease our foreign reserves … So we have to increase our hard currency income and cut our currency expenditures," Rouhani said.
"Last year, we had we non-oil exports of $43 billion. We should increase production and raise our (non-oil) exports and resist America's plots against the sale of our oil."
Friday's move, which Rouhani made no direct reference to, was the third punitive U.S. action taken against Iran in as many weeks.
Last week, it said it would stop waivers for countries buying Iranian oil, in an attempt to push Iran's oil exports to zero. The United States also blacklisted Iran's elite Revolutionary Guard Corps.
Efforts by the Trump administration to impose political and economic isolation on Tehran began with last year's U.S. withdrawal from the nuclear deal it and other world powers negotiated with Iran in 2015.
ISLAMABAD (AP) — The Taliban on Saturday said the gap is narrowing in talks with Washington's special peace envoy over a timetable for the withdrawal of U.S. troops from Afghanistan. The two sides are continuing to meet in Qatar, where the insurgent movement maintains a political office.
In a voice message to The Associated Press, the Taliban spokesman in Doha, Suhail Shaheen, said both sides have offered new proposals for drawing down U.S. and NATO forces. This would be a significant initial step toward a deal to end nearly 18 years of war and America's longest military engagement.
"There are proposals to lower the gap between the two sides, but (it) still needs negotiation to reach a final agreement," he said in an English language statement.
Other Taliban officials familiar with the negotiations had earlier told AP that the U.S. was seeking a year and a half to withdraw its estimated 14,000 troops from Afghanistan, while the Taliban wanted it done in six months. The officials spoke on condition of anonymity because they were not authorized to speak to the media.
It remains unknown what new proposals either side has brought to the table.
Talks between the U.S. and Taliban, which began last year with the appointment of Washington's peace envoy, Zalmay Khalilzad, have focused on a timetable for a U.S. withdrawal as well as Taliban guarantees that Afghanistan will not be used as a staging arena for global terrorist attacks. The U.S. also wants guarantees that the Taliban won't harbor terrorists and that the insurgent group will help in the fight against an Islamic State affiliate that has taken root mostly in eastern Afghanistan.
The Taliban have publicly assailed the IS affiliate, known as the Islamic State in Khorasan Province, and have waged bitter battles against the group's followers, most often in eastern Nangarhar province but also in the north of Afghanistan, where an IS affiliate, known as the Islamic Movement of Uzbekistan, has recruited more Afghan followers to IS.
In a tweet at the outset of the latest round of talks with the Taliban earlier this week, Khalilzad said the U.S. and the Taliban need to find common ground. He laid out four "inter-connected issues: troop withdrawal, counter-terrorism assurances, intra-Afghan dialogue and negotiations and reduction in violence leading to a comprehensive cease fire."
Until they do, Khalilzad said "nothing will be final."
Still the Taliban refuse to stop fighting until U.S. and NATO troops withdraw. The Taliban continue to attack Afghanistan's beleaguered military, causing staggering casualties.
The Taliban officials, who spoke on condition of anonymity, said the group has concerns about a cease-fire: Taliban commanders in the field are unlikely to accept a cease-fire while foreign troops are still in Afghanistan, and once a cease-fire is declared it would be difficult to re-start the fighting if the U.S. reneges on its deal.
An intra-Afghan dialogue that was to be held in Doha last month collapsed after both sides failed to agree on participants. Earlier this week, Afghan President Ashraf Ghani held a Loya Jirga or grand council of about 3,200 Afghans that included tribal elders, activists, prominent Afghans and others.
The council was to draft a position for talks with the Taliban, but several prominent politicians were no-shows, including his partner in the Unity Government, Chief Executive Abdullah Abdullah, exposing the deepening rifts in the government.
Khalilzad has urged both sides to find a middle ground to start talks in Doha.
KABUL, Afghanistan — Taliban insurgents killed seven Afghan policemen after storming security checkpoints overnight in western Badghis province, a provincial official said Saturday.
Mohammad Naser Nazari, a provincial councilman, said three other security forces were wounded late Friday during the attack in Qadis district.
The Taliban did not comment on the attack.
The Afghan defense ministry also said Saturday that 43 militants from the Islamic state group, including foreign fighters, were killed in two separate coalition airstrikes during the night in coordination with Afghan forces. The statement said the airstrikes targeted IS in eastern Kunar province's Chapadara district and killed several Pakistani and Uzbek nationals.
Among those killed was a prominent Uzbek militant leader identified in the statement as Ismail, who had previously cooperated with the al-Qaeda terrorist network but had recently joined IS.
Both the Taliban and IS are active in eastern Afghanistan, especially in Kunar and neighboring Nangarhar provinces, which border Pakistan.
In eastern Ghani province, dozens of people carried eight bodies to the governor's office in a protest Saturday, saying the dead were civilians killed during military operations.
The governor's spokesman, Arif Noori, confirmed that at least five civilians had been killed Friday night by Afghan and international forces, which were conducting operations against the Taliban in three areas in the province. Noori said 22 Taliban fighters were killed, including their group leader.
Taliban spokesman Zabihullah Mujahid denied reports the group's fighters were killed. He said several civilians were killed and wounded during the operations by Afghan and coalition forces in Ghazni.
The Taliban carry out near-daily attacks on Afghan forces, and despite ongoing peace talks with the U.S., the insurgent group refuses to stop fighting until U.S. and NATO troops withdraw.
In August last year the insurgents overran parts of Ghazni, leading to days of intense fighting before they were driven out.
Ghazni was the only one of Afghanistan's 34 provinces where parliamentary elections did not take place in October. Voting there has been postponed for a year, according to the Election commission plan both presidential and parliamentary elections will take place on September 28 in the province.

Afghan women at the traditional national assembly, or loya jirga, in Kabul on Monday.

Credit

Credit

Omar Sobhani/Reuters
KABUL, Afghanistan — On the second day of a traditional Afghan assembly this week, a delegate rose to speak on the topic at hand, peace in Afghanistan.
A bearded man from Kandahar ordered her to shut up.
"He told her: 'Peace has nothing to do with you. Sit down! You should be in the kitchen cooking!'" recalled Behnoh Benod, 31, a male delegate who witnessed the put-down.
The assembly, known as a loya jirga, was convened by President Ashraf Ghani to debate Afghanistan's path to peace. Organizers proudly pointed out that 30 percent of the 3,200 delegates were women.
But several female delegates said they felt ignored, marginalized or patronized. They were told that men should lead the jirga's 51 committees and women should serve as secretaries. Some women complained that they were groped and fondled — not by men, but by women who patted them down during security checks.
Other women said they had been confronted by male delegates who claimed to support women's rights, but only under Shariah, or Islamic law — a view shared by the Taliban.
"I asked them which Shariah law, the Taliban Shariah law or ISIS Shariah law," said a delegate, Sakina Hussaini, referring to the Islamic State.
"Some men didn't accept women as human beings and I had to scream at them," she said.
Mr. Benod said just 16 of the delegates on his 108-member committee were women. A male delegate was selected as committee chair. Of the 51 committees, 13 were headed by women, and 28 elected women as committee secretaries.
For many women, the jirga got off to a dismaying start when Mr. Ghani appointed as chairman Abdul Rab Rasoul Sayyaf, a combative former warlord known for his harsh views on women's rights. Things quickly went downhill when a female delegate complained directly to Mr. Sayyaf and was hustled out by security guards. Other delegates hooted and clapped to drown out her protest.
Bush's Five Big Lies That Led to the Iraq Quagmire
These are the five lies Bush told that Ralph Nader documented to impeach him.
Weapons of Mass Destruction. The weapons have still not been found. Nader emphasized, "Until the

1991

Gulf War, Saddam Hussein was our government's anti-communist ally in the Middle East. We also used him to keep Iran at bay. In so doing, in the

1980

s under Reagan and the first Bush, corporations were licensed by the Department of Commerce to export the materials for chemical and biological weapons that President George W. Bush and Vice President Dick Cheney later accused him of having." Those weapons were destroyed after the Gulf War. George W. Bush's favorite chief weapons inspector, David Kay, after returning from Iraq and leading a large team of inspectors and spending nearly half a billion dollars told the president

We were wrong.

See: David Kay testimony before Senate Armed Services Committee,

2004-01-28

.Tyler Drumheller, the former chief of the

CIA

(

C

entral

I

ntelligence

A

gency) 's Europe division, revealed that in the fall of

2002

, George W. Bush, Vice President Cheney, then-National Security Adviser Condoleezza Rice and others were told by

CIA

Director George Tenet that Iraq's foreign minister — who agreed to act as a spy for the United States — had reported that Iraq had no active weapons of mass destruction program.

Iraq Ties to Al Qaeda. The White House made this claim even though the

CIA

and

FBI

(

F

ederal

B

ureau of

I

nvestigation) repeatedly told the Administration that there was no tie between Saddam Hussein and Al Qaeda. They were mortal enemies — one secular, the other fundamentalist.

Saddam Hussein was a Threat to the United States. In fact, Saddam was a tottering dictator, with an antiquated, fractured army of low morale and with Kurdish enemies in Northern Iraq and Shiite adversaries in the South of Iraq. He did not even control the air space over most of Iraq.

Saddam Hussein was a Threat to his Neighbors. In fact, Iraq was surrounded by countries with far superior military forces. Turkey, Iran and Israel were all capable of obliterating any aggressive move by the Iraqi dictator.

The Liberation of the Iraqi People. There are brutal dictators throughout the world, many supported over the years by Washington, whose people need

liberation

from their leaders. This is not a persuasive argument since for Iraq, it's about oil. In fact, the occupation of Iraq by the United States is a magnet for increasing violence, anarchy and insurrection.

Recent Casualties:
Color 

Denotes Today's Confirmation
The Department of Defense announced today the death of a soldier who was supporting Operation Inherent Resolve.
Pfc. Michael A. Thomason, 28, from Lincoln Park, Michigan, died April 29, 2019, in Kobani, Syria, of wounds sustained from a non-combat incident.
Thomason was assigned to 2nd Battalion, 327th Infantry Regiment, 1st Brigade Combat Team, 101st Airborne Division (Air Assault), Fort Campbell, Kentucky.
The Department of Defense announced today the death of a soldier who was supporting Operation Inherent Resolve.
Spc. Michael T. Osorio, 20, from Horseshoe Bend, Idaho, died April 23, 2019, in Taji, Iraq, in a non combat related incident. The incident is under investigation.
Osorio was assigned to 4th Squadron, 10th Cavalry Regiment, 3rd Armored Brigade Combat Team, 4th Infantry Division, Fort Carson, Colorado.
The Department of Defense announced today the death of three Marines who were supporting Operation Resolute Support.
The following Marines died April 8 while conducting combat operations in Parwan province, Afghanistan.
Cpl. Robert A. Hendriks, 25, of Locust Valley, New York.
Sgt. Benjamin S. Hines, 31, of York, Pennsylvania.
Staff Sgt. Christopher K.A. Slutman, 43, of Newark, Delaware.
These Marines were assigned to 25th Marine Regiment, 4th Marine Division, Marine Forces Reserve.

War Casualties By Name
The People Behind The Sacrifice

Complete Military and Civilian Casualty Lists
Care for War on Terror Veterans


Save the Children is the world's leading independent organisation for children and has been working with families, communities and local authorities in Iraq since 1991, leading NGOs in general relief and development programs.Save the Children is currently responding to the needs of internally displaced persons (IDP) and the Syrian refugees in Iraq, in camps and non-camp settings. Our goal is for children in Iraq to be supported in raising their voices and attaining their rights, especially the right to participate in decisions affecting their lives. They should have access to quality education, health and protection services. We are increasing access to community based services that protect, educate and improve quality of life for children. We are ensuring that there is an increased participation of boys and girls in age appropriate activities and services. We are ensuring that children benefit from government actions that create an environment of awareness and accountability to uphold child rights. We are also developing new resources and innovative practices that support our work for children and youth.In Iraq, Save the Children's interventions include Child Protection, Education, Food Security and Livelihoods, Shelter and Water Sanitation and Hygiene (WASH), reaching vulnerble children and families in northern and central Iraq. Save the Children's programs are implemented through field offices in Erbil, Dohuk, Sulaymaniyah, Kirkuk and Kalar, with a country office located in Erbil.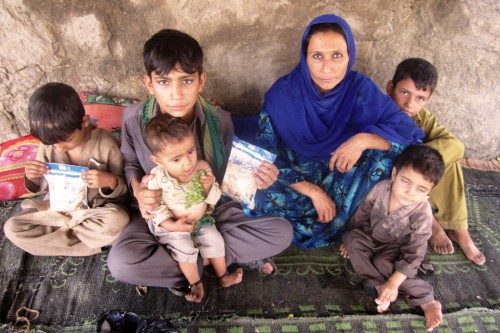 Afghanistan War Children